While the range of options for foreign residents has expanded in recent years, finding the right phone contract that does all the things you need it to, fits your budget and is easy to manage can still be a challenge when you're fresh off the plane in Japan.
Short, medium or long-term, your foreign status will be a hindrance as many contracts require proof of income over a certain length of stay— a minimum of six months but often more since contracts are typically for two years.
You'll also need a Japanese bank account, a Japanese address, Japanese language skills and a hefty dose of Japanese gaman to go through the application process, which can take several hours if you choose to do it in-store — our advice: bring snacks.
And getting the contract is only half the battle. You'll have to monitor your bill in another language, where weird feature add-ons and extra charges are common, and if you dare to switch provider halfway through expect a sizeable fee for breaking contract (yup, see no.4 below if you want a real shock!)
A phone contract designed for foreign residents

JP Smart SIM is a service designed and developed specifically for foreign residents in Japan, meaning that all of the problems you might normally encounter (see above) basically just don't exist. Apart from dramatically simplifying the whole business of connecting to a mobile network, the company throws in some extra advantages for newbie gaijin too (see below). All you need is a SIM-free or unlocked phone and you're on your way.
The advantages of a JP Smart SIM
1. You only need a passport
To apply, all you need is a passport or your residence card. Yup, seriously. To be clear, you don't need a credit card, bank account or permanent address. Apart from the obvious benefits, this enables you to set up a phone almost as soon as you arrive in Japan which equals access to Wifi, GPS, Google translate and online information while you navigate your new surroundings.
2. It's all done online
When you apply, you don't even need to go outdoors because it's all done online. According to the people at JP Smart SIM, the application should take around one minute (no snacks needed, unless you want them). Once you've applied, they'll send you a starter kit containing your SIM, and instructions on how to set it all up. They'll also include a Smart Pit Card which you'll use to make your bill payments.
3. You can pay in cash at the convenience store
Speaking of, you can make payments at the konbini — that's why you don't need a credit card or bank account. The Smart Pit Card can be used at the pay machines in Lawson, MiniStop and Family Mart and at the cash register at Three F, Circle K and Sunkus.
4. There are no contract termination fees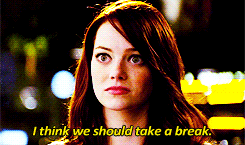 Leaving Japan or just breaking up with your phone (sometimes it can be a good thing)? Your contract with JP Smart SIM is not binding so you won't be landed with a fee for quitting it early, meaning that you can try it, and if you like it — buy it! Big companies like AU and Softbank often charge obscene amounts to terminate a contract early even if it's just by a few days (we've seen cases where people have had to pay ¥40,000 for no apparent reason than to stop using their phone). The only caveat is that JP Smart SIM is not MNP compatible so if you do switch you'll have to get a new number.
5. It's easy to ask for help in your native language
If you're having any problems with your phone, you won't need to beg your Japanese friend to help you call or visit your provider. Japan Smart SIM provides multilingual customer support though LINE in English, Vietnamese, Chinese and of course, Japanese.
6. There's a decent range of affordable price plans
Choose between 3GB, 6GB and 12GB data plans which include free calls to other users of JP Smart SIM. Data and call plan packages are also available which come with ten minutes of free unlimited calls. For new users, the first month of your contract is also free (woohoo!).
7. International calls are cheaper than normal
You'll want to keep your friends and family up to date with your adventures in Japan, and rates for international calls with the JP Smart SIM are surprisingly cheap. To America, you'll pay ¥8 every minute, China is only ¥6.
8. Run out of data? Just recharge
You streamed one too many episodes of Black Mirror, it happens to the best of us. For ¥1000 you can recharge your data for the month and get back to what's important: binge-watching dystopian visions of tech transforming our lives forever.
9. The SIM and your number can be easily replaced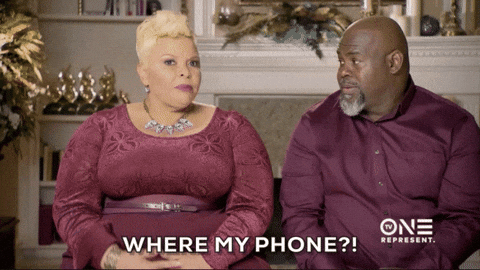 If you lose your SIM you can have it re-issued for ¥1000 with the same number. A lifesaver if you've ever had to post that Facebook status update: "Lost phone, friends give me all your digits."
10. Great coverage, even on top of a mountain
The JP Smart SIM provides access to the Docomo (one of Japan's three biggest mobile operators) network, offering nationwide coverage for a better rate. Docomo is also reputed to have the best countryside coverage outside of the big cities — ideal for uploading that Insta selfie of you and Mt. Fuji.
Application
The simple application is in five steps. Register for an account, fill out your details, upload a copy of your passport or residence card, choose your plan and how you want to pay and hit confirm. Your SIM card and starter pack should arrive within two working days. Check out this video for a step-by-step guide.
How to use
Once you've received your starter kit, make sure you're connected to WiFi, insert the SIM into your phone and follow the instructions to get it all hooked up. For iOS users, it's a case of downloading an APN profile and entering a password into the pop up screen. Android users need to go into their settings and submit the information listed in the pack. Installation should take just a few minutes. Any technical questions just shoot a message through the JP Smart SIM Facebook or via LINE for instant help.
Refer a friend to JP Smart SIM for a chance to get that Amazon credit, baby
As long as both you and your friend sign up and join the JP Smart Club you'll each get a ¥1000 Amazon Gift Card (enough for a kawaii phone case) as a token of thank you from the generous peeps at JP Mobile. And since you'll have a working phone, you can order what you want straight away. Ah, technology – gotta love it.