Move over Marie Kondo, Queer Eye came to Japan this week, and we are feeling our own type of life-changing magic.
The five-member cast of the hit Netflix series is set to shoot in Tokyo for a 4-episode installment called Queer Eye: We're in Japan!, announced by Netflix on Wednesday.
The Emmy Award-winning 2018 reboot of the American television show Queer Eye for The Straight Guy follows the Fab Five: chef Antoni Porowski, interior design guru Bobby Berk, health and wellness master Jonathan Van Ness, culture expert Karamo Brown and fashion-forward stylist Tan France, who help people (mostly straight men) literally get their s*** together — in the best ways possible.
The Fab Five (or ファブ5 in Japanese) have been in Japan for about 48 hours, have already been posting Tokyo selfies on Instagram and were reportedly spotted in Harajuku and Shinjuku just yesterday, according to fans who reported on their whereabouts via Facebook.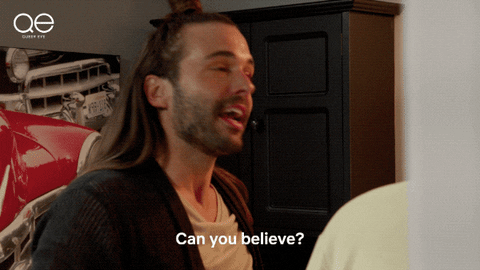 For the series, four Japanese men and women "from different backgrounds and cultures" were chosen from a large group of applicants and nominations, according to a Netflix press release. In the episodes set to air later this year, the Queer Eye cast will build relationships with each person while getting better acquainted with the style, cuisine and culture of Japan firsthand.
"Filming in Japan is a wonderful opportunity for us to work with four deserving heroes that will help showcase the incredible traditions and customs of their country," said David Collins, creator of Queer Eye.
QE Twitter contest
The five have become instant celebrities due to the success of the show and even have fans in Japan. In a tweet by Netflix Japan, it announced that one lucky fan will get to meet the boys in February by entering a Twitter contest going on now.
https://twitter.com/NetflixJP/status/1088239978599989248
The tweet reads:
"YAAAS. The Fab 5 is coming to Japan! Netflix's popular program Queer Eye's next season will be filmed in Japan! We will invite one person with a strong love for Queer Eye to meet the Fab 5 on 2/15 (Fri). You can apply by following this account and tweeting your favorite scene of this series with '#クィアアイ愛を語りたい (I want to talk about my love for Queer Eye)' by 2/1(Fri)."
Japanese Twitter is abuzz with more than 4,700 combined likes and retweets on the post after it went up Wednesday evening. Hopefully, this means the boys will be in Tokyo for at least a few weeks.
Queer Eye Season 3, which took the Fab Five to Kansas City, Missouri, will also be premiering later this year. While fans in Japan patiently wait for the new season to come out, they might just be able to catch a glimpse of the Fab Five while they work their magic in Tokyo.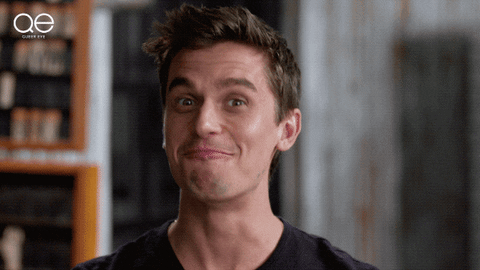 Netflix original series Queer Eye is only on Netflix. Queer Eye Season 1-2 is now on streaming and Queer Eye: We're in Japan! will be available only on Netflix in 2019.