I don't like earthquakes. In fact, every time I feel one I begin to write my will. After I was recently rudely awoken by my house shaking, I took it upon myself to learn how best to prepare for an earthquake and found out about this new app called Pocket Shelter.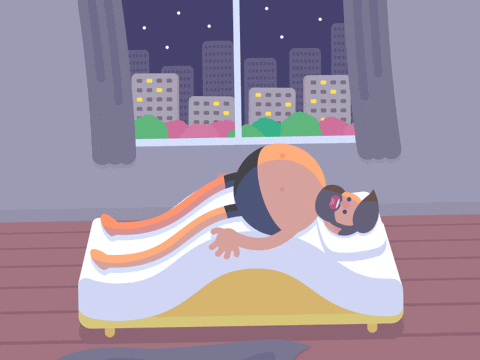 The multilingual app is quite literally a life-saver, designed to give users the best chance of survival in the event of a disaster. Even just by looking at the app's key features, I was able to learn a lot about the actions I should take — instead of mulling over who should get my precious T-Point card in case I don't make it.
Pocket Shelter incorporates four main tools that could help ensure your safety and survival should something serious occur. Here they are, outlined to the best of my newfound knowledge.
1. Informative warnings that let you know the type of disaster
Earthquakes are pretty noticeable. The ground shaking is often a sign. However, it's prudent to know whether or not the shaking is from a rave next door or Mother Nature having a kick around with continental plates.
Most electronics in Japan give off a signal or warning when an earthquake is detected, but actually knowing what kind of earthquake it is can make all the difference.
With Pocket Shelter, different levels of alarms and vibrations occur for different intensities. The same goes for if it's another type of threat, such as a tsunami or ballistic missile. The app ensures that you know what's going on by sound alone. Plus, whenever one happens it displays a whole host of information related to the event (like epicenter locations and real time Twitter updates) so that you know more about what's happening and why.
Not only does the sound these warnings emit give you a heads up, but the type of sound that is used is scientifically proven to kick-start a biological reaction that makes you act quickly, so there's no trying to hit snooze and rollover on a disaster warning.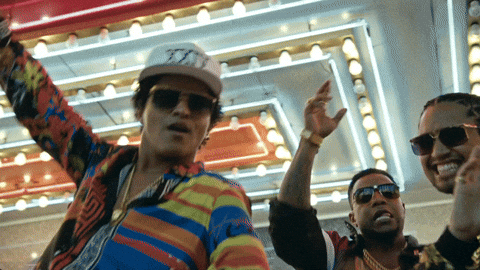 2. Automated messages are sent to friends and family to let them know you're alright
Whenever an earthquake or other danger in Japan happens to mosey on in to the realms of international news, our Facebook, Twitter and personal carrier pigeons are bombarded with messages from friends and family back home to check if we're okay (a sad sight in the case of the carrier pigeon).
Immediately letting people know that you're safe (including your embassy) is a pretty important step in earthquake preparation and survival because it alleviates the worrying of loved ones and prevents people from going out to look for you — potentially putting them in danger, as well. However, in the panic of an earthquake or other event this is a step that is easily forgotten.
Pocket Shelter lets me combine my two favorite things: empathy and minimal work. You're able to save the email addresses of the people you want to be alerted, and can rest assured that the app will take care of the rest — sending out a message with your location and safety status if you're within 150 kilometers of an earthquake epicenter.
3. Easy search helps you locate evacuation centers
I only learned recently that you're not really supposed to stand in the doorway of a house during an earthquake (a concept I never fully understood seeing as they can often only fit one, very lucky, individual inside). In fact, you should always make sure that you get under something sturdy: such as a table, desk or solid golden throne if you happen to own one.
After a big earthquake, when you are sure your surroundings are safe, the next course of action is to get yourself to an evacuation center. Japan is well prepared when it comes to stuff like this — they've built evacuation centers, shelters and earthquake-proof buildings all over the country. However, in the chaos of it all, actually finding where you have to go can be tricky.
Turns out that Pocket Shelter has gone around and collected all of this information into one database. You're able to go through your local area and check out all of the different kinds of buildings that are safe, and the app will also help you navigate your way there with GPS.
With White Day coming up, this particular feature of Pocket Shelter also presents an excellent date idea: why not take your significant other on a tour of all the safe-certified buildings across the country?
4. The app also works offline
Between damage to infrastructure and everyone trying to use their phones, disasters have a tendency to cause mobile networks to go down. No internet means no ability to use GPS or watch cat videos.
Knowing where you should go is one thing, but knowing how to get there is another. Pocket Shelter allows you to download maps from across the country that can be used offline. These maps include the whole database, as well as navigation capabilities. This means that even when the network is blocked, you'll still be able to find your way to safety (and cat videos).
Pocket Shelter
The App comes in two different "Basic" versions (for iPhone and Android), as well as an additional "Plus" version. The free "Basic" version features the warnings and evacuation center search but does not come with the offline map or the automated safety confirmation messages. The Basic Premium version, for the price of ¥120 per month, does allow you to store and download offline maps, as well as set up the safety confirmation system. The "Plus" version, at ¥1,296 for one year, is designed for businesses and families; the app can be used across different devices, including PC.